Project Summary
Balfour Beatty used Building Information Modelling (BIM) to construct the 23-story, 1,001-room Omni Dallas Hotel. The luxury hotel, constructed adjacent to the city's convention centre, was built to help the city reap the economic benefits of large conventions. Autodesk BIM solutions helped the company beat its construction schedule by 2 months.
Balfour Beatty
Omni Dallas Hotel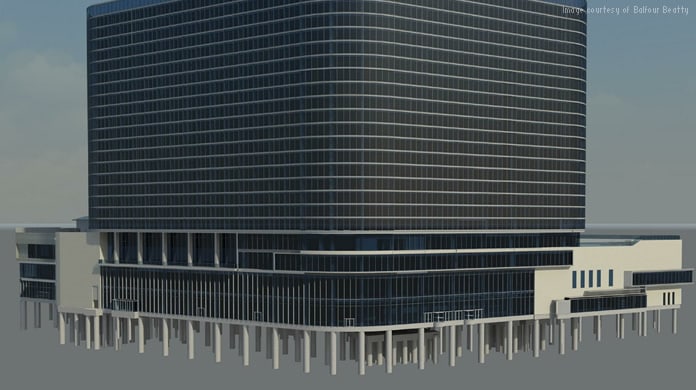 Optimise design
Balfour Beatty used BIM to explore multiple design options as decisions were being made. With multiple options to evaluate, clients were able to make more informed decisions to determine the optimal design.
Reduce RFIs
By incorporating subcontractors into its BIM process, Balfour Beatty was able to reduce clashes before getting into the field, reducing RFIs by as much as 50%.
Use fabrication to finish faster
Subcontractors used co-ordinated, 3D models to fabricate and assemble building components off-site, accelerating the pace of the project and beating construction schedules by 2 months.
The full story


Balfour Beatty case study