Project summary
The Beck Group used Building Information Modelling (BIM) to help the Seoul-based SaRang Community Church maximise use of the site for its 45,000 weekly worshippers by extending the building's usable space 120 feet underground. Its innovative design also included 2 mammoth curving glass and steel towers connected by a sky bridge.
The Beck Group
SaRang Community Church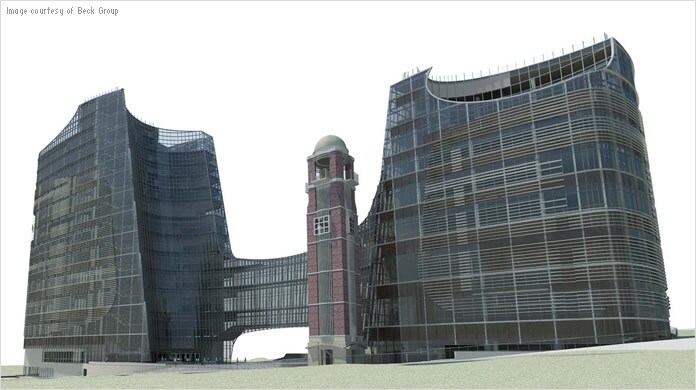 Evaluate multiple designs
The slope of the building meant small changes impacted every floor. BIM software enabled 100 iterations of the curvature to find the design that best suited the site and the client.
Save time and money
Using the intelligent model, the team adjusted the building shape with massing tools to achieve an elliptical effect with flat glass—saving 1,000 hours of design time and at least US$1 million.
Optimise energy use
Horizontal sunshades may be the norm, but energy analysis tools helped the team demonstrate the superiority of vertical shading—which not only proven more efficient, but harmonised better with the exterior.

The full story


The Beck Group case study