Project summary
Canada-based Cole Engineering Group is a multi-disciplinary consulting engineering firm focusing on land development, transportation, water resources and municipal infrastructure projects. On a CA$150-million water distribution project for a southern Ontario regional municipality, the firm used Autodesk Building Information Modelling (BIM) solutions to expedite design decisions and shorten design delivery.
Cole Engineering Group
Regional municipality infrastructure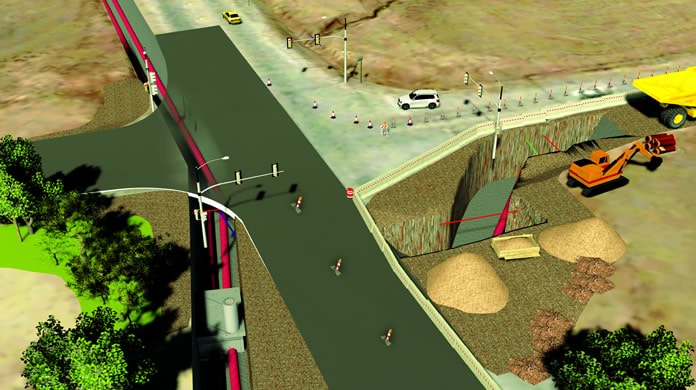 Shorten delivery time
The ability to visualise the design in context helped the team identify utility conflicts and constructability concerns, expediting the design process and shortening delivery time.
Allay public concerns
For design communication, 3D visualisations helped public stakeholders better understand the impact of the design on the surrounding environment. The ability to see the design in context helped to allay concerns.
Save time and money
BIM solutions enabled Cole Engineering to consolidate many different data files representing existing conditions into a single model—a process that was previously very expensive and time consuming.
Win more work
Cole Engineering used the intelligent model to quickly create a series of high-level concept images and animations that were included in its proposal to the client, helping to win the contract.
The full story


Cole Engineering case study