Project Summary
Hoar Construction, a Birmingham, Alabama, firm that serves clients in health care, government and mixed-use sectors, used Autodesk Building Information Modelling (BIM) solutions to build a complex, 785,000-square-feet facility expansion that required advanced connectivity, a rooftop heliport and capacity for the latest medical technology.
Hoar Construction
Benjamin Russell Hospital for Children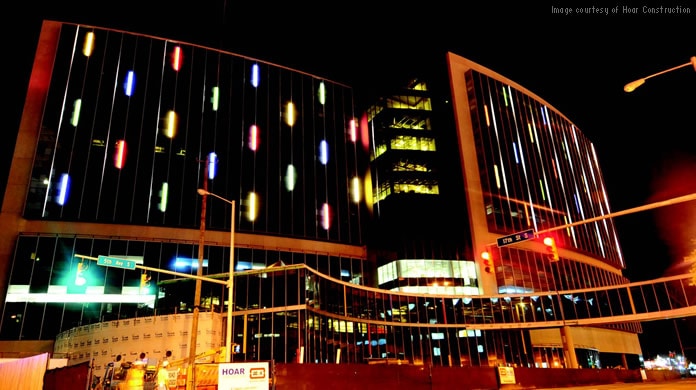 Meet client expectations
With the client's requirement that the building look child-friendly, Hoar and the architect used BIM to explore options and increase efficiencies. Models were assessed for constructability as well as design.
Reduce waste with prefabrication
Hoar worked with subcontractors to prefabricate the hospital's curved façade and glass curtain wall. BIM processes helped increase precision in the prefabrication process, reducing material waste and installation time.
Keep subcontractors co-ordinated
All subcontractors used BIM, working simultaneously on models to co-ordinate systems design. Precise co-ordination and clash detection between systems helped reduce costs and improve efficiency in the field.
The full story


Hoar Construction case study