Project Summary
To install an intricate web of HVAC systems in a new 8-story, 250,000-square-feet research and medical facility in Boston, McCusker-Gill used Autodesk Building Information Modelling (BIM) solutions to integrate engineering and manufacturing workflows. The firm's model-based approach vastly improved off-site manufacturing to help accelerate the tight construction schedule.
McCusker-Gill
Spaulding Rehabilitation Hospital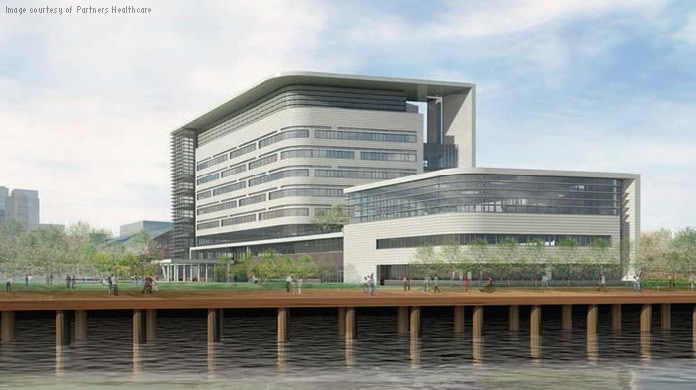 Prebuild to specification
Piping, plumbing, electrical, ductwork and other mechanical components were prebuilt and assembled off-site using a BIM workflow and then simply lifted into place, saving valuable time on the job site.
Control costs
A library of real-world, specification-driven components helped the firm fabricate the job according to the client's project requirements. This approach helped to improve accuracy and reduce waste.
Assemble components faster
MEP components were extracted from the intelligent model for off-site hanger fabrication, then packaged, labeled and shipped directly to the site for faster local assembly.
Streamline installation
With laser positioning devices used to output the data points of exact hanger locations on-site, crews were able to locate 400 hanger installation points a day instead of 50—8 times faster than with manual measurements.
The full story


McCusker-Gill case study