Project summary
After successfully using Building Information Modelling (BIM) for vertical projects, Mortenson Construction began applying the 3D modelling process to its renewable energy and infrastructure projects as well, adding value for customers and saving time and money through improved collaboration.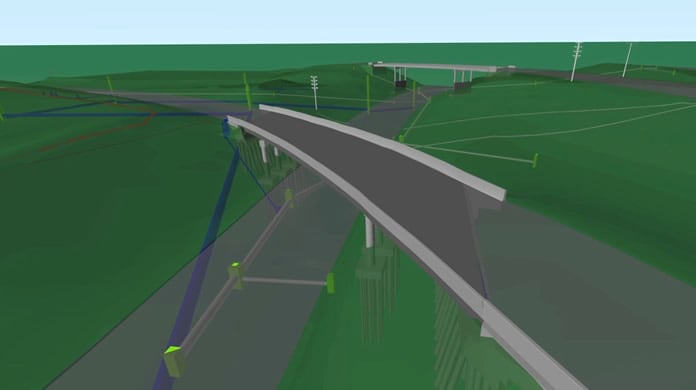 Boost productivity
By creating a model and sharing it across project teams, Mortenson was able to treat construction more like a manufacturing process and increase efficiency and productivity for infrastructure projects.
Avoid clashes and disruption
BIM helped subcontractors avoid service disruptions with a shared model that clearly showed where utilities were located. The result was fewer costly clashes and service outages.
Amplify collaboration
With all disciplines collaborating through a co-ordinated 3D BIM environment, everyone sees the project as a whole, identifying clashes and coming up with a unified game plan.