Project Summary
Turner Construction Company of New York used Building Information Modelling (BIM) for the construction of an US$26 million central utility plant for the Oakland International Airport. Autodesk BIM solutions supported information collaboration and improved construction efficiency for the plant housing the complex systems that keep the airport running 24 hours a day.
Turner Construction Company
Oakland International Airport central utility plant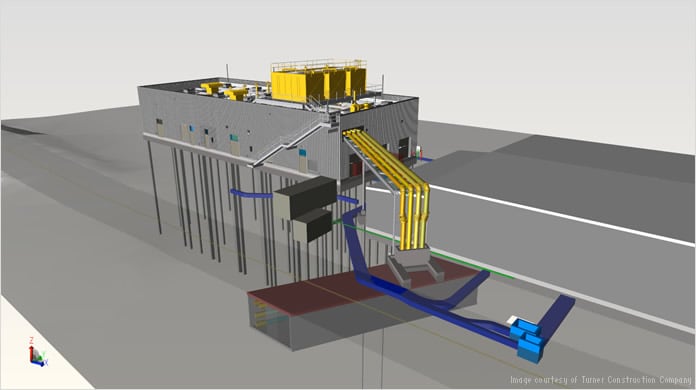 Streamline workflow
BIM helped Turner improve collaboration with the architect, client and subcontractors. The extended team was able to quickly discover problems, collaborate on solutions and keep the project moving forward.
Minimise re-work
The intelligent model helped the team reduce guesswork. Using a single model meant no one had to guess which version was current, minimising time spent correcting the design.
Save time and money
The entire team used BIM 360 Glue cloud-based BIM collaboration software, saving time and money through improved co-ordination. Mobile access provided all team members with anytime, anywhere access to project visualisations.
The full story


Turner Construction Company case study